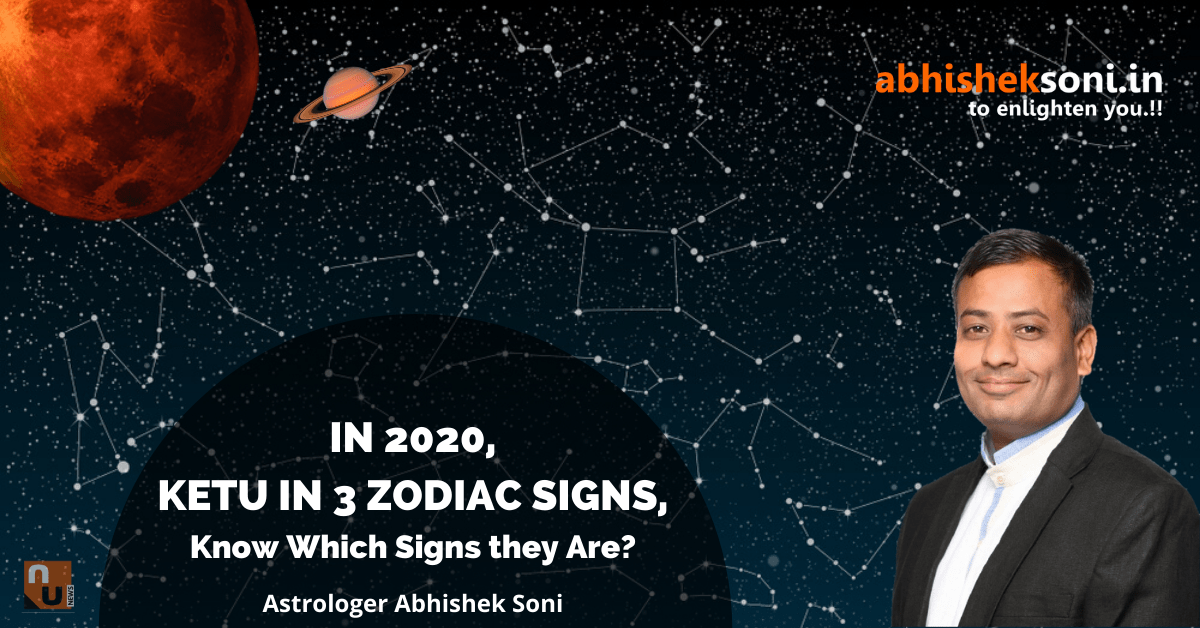 Ketu is a mysterious and elusive planet. Ketu brings wealth and prestige in his condition as fast as he takes it with him. If Ketu is auspicious then a person climbs up the ladder of progress and ruins it if it is inauspicious. Ketu will transit in Sagittarius in early 2020. Ketu will enter Scorpio from Sagittarius on 23 September 2020. Let's know how Ketu will affect all 12 zodiac signs in the year 2020.
Aries-
It would be better if you leave the idea of land investment now. If you are thinking to go abroad, then this transit will help you a lot. You can also start a new work. Excess spending can also result in mental stress.
Taurus-
Students of student life will achieve desired success. This transit of Ketu will not be good for family happiness. There can be mutual differences without any reason. This year you will be under mental stress due to unnecessary expenses. Take care in married life during this time. Beware of debt transactions also at this time and do not promise to give money after getting into someone's feelings.
Gemini-
Debate with your partner may increase in the year 2020. If you are single, then this is not the best time to like your partner. For new business, this time will be very thoughtful to concentrate on work. With the arrival of a friend, your loneliness will be removed this year.
Cancer-
Work done after Ketu transit 2020 may also face obstacles. Only those who study carefully in the field of education will get the desired results. Marital life will remain normal and you will move forward after the old differences with your partner are over. An old partner whom you love can also return to your life at the end of the year.
Lion-
Transiting Ketu will cause mental stress and you will not be able to take decisions. If you love someone, you will be estranged from them. There will be other income from somewhere which will improve your financial situation. From September, this Ketu will transit in the fourth house. During this time, do not invest any land-related investment and do not invest money in the decoration of the house.
Virgo-
This transit is not good for mother and mental happiness. Be careful about the vehicle too, chances of the sudden accident are being made. Do not trust anyone in any work related to land or house can be cheating. In the field of business too, there will be tension due to some reason. Don't be too hasty to change jobs.
Libra-
Money can be spent on one's health in the family. There will be ups and downs in the business due to which the busyness will remain. There may be some kind of problem regarding income. If you are interested in sports, then at this time you will get an opportunity to play at a good level. There will be interest in religious visits along with spiritual work.
Scorpio-
During this transit, you keep your voice under control and do not make any promises to anyone without thinking. After March, you can get respect from the government or any higher post. Ketu transits in your own zodiac sign from September. Do not fall into any fear or confusion and do not take any important decision.
Sagittarius-
This Ketu will give you the amazing power of foreboding and also increase imaginary power. Do not have any differences with father in this time, otherwise, it will be difficult to get paternal property. There are differences of differences in marital life as well which can lead to tension with a partner. You will get an opportunity for a new position in the job. Will benefit financially. Go ahead and take advantage of this opportunity. Foreign travel totals remain at the end of the year.
Capricorn-
There will be some expenses in 2020, which you would never have even thought about. With this transit, your nature will be serious and you will not tell your heart to anyone. There will also be opportunities to move ahead by getting new opportunities related to work. During this period take care of the stomach and do not be negligent in eating and drinking.
Aquarius-
At the beginning of the year, you can spend your money on an expensive vehicle. Along with new opportunities in your business, you will also get to learn a lot of new things. A new identity will be created in your society and you will also take an interest in social service. In this time with your life partner, there will be mutual tension due to important marriage. You can think of some kind of investment in the land and your money will also be spent on the decoration of the house.
Pisces-
During this transit, avoid investing in any work and do not take any steps regarding new business or change in business. Avoid any differences with the mother. Somehow there will be an atmosphere of happiness in married life and your family will be full with the arrival of a new guest. Money can be availed only at the beginning of the year.