Uncategorized
Modi's 69th Birthday | PM Narendra Modi You Have Never Seen Before!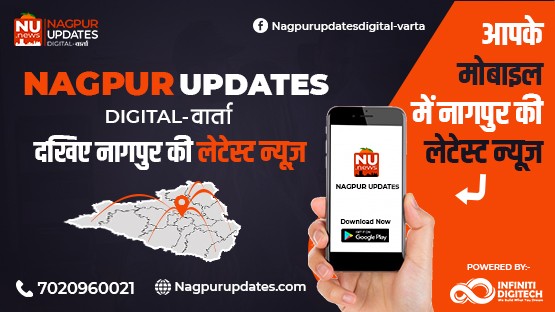 Today our Honorable Prime Minister Narendra Modi turned 69 years. Nagpur Updates and team wishes a heartfelt birthday wishes to a wonderful leader of a world of yesterday, today and future. We are really thankful to the god for making you the type of person you are today. We all wish you a great day and great life ahead. Thank you for your hard work for country India. You are a leader and a inspiration for all.
On this auspicious occasion Lets have look of some of the memories of our Prime Minister Narendra Modi… A look at the unbelievable journey of Prime Minister Narendra Modi in rare pictures on his 69th birthday. For one who sold tea as a tea boy at a railway station in Gujarat, Narendra Modi has had a meteoric rise in Indian politics, catapulting from a chief minister to the prime minister.
Born on Sep 17, 1950, into an ordinary lower-middle-class family in Mehsana district in Gujarat, he was the third of four children.  Damodardas His father, made tea at a small shop. The son would take it in a kettle to sell it to train passengers at the Vadnagar railway station.
At oratory even in school Modi displayed skills. He would often disappear from his family for months, staying in isolated places or wandering in the Himalayas.
After the 1971 India-Pakistan war Modi formally joined the RSS.
His chores included, after waking up at 4 a.m., cleaning the office, making tea as well as breakfast and evening snacks for senior colleagues, and replying to emails when he moved to the RSS office in Delhi .
When Indira Gandhi declared emergency rule and jailed political foes, Modi – back in Gujarat by then – went underground, tirelessly crisscrossed places on a Bajaj scooter, occasionally disguised, and printed and sent booklets against the central government to Delhi.
Modi graduated in political science from Delhi University and went on to do his Masters from Gujarat University even as he embraced politics.
In 1987-88, he was deputed to the BJP's Gujarat unit as organizing secretary, marking his formal launch in mainstream politics.Modi won the admiration of seniors for his hard work and efficiency.
An event that catapulted the BJP on to the national stage like never before. Modi slowly took control of the BJP across the length and breadth of Gujarat, interacting intimately with activists, and played a key role in 1990 when Advani took out his Rath Yatra (chariot march) from Somnath to Ayodhya.
In 2002 Modi later led the party to a remarkable win and has never looked back.
Narendra Modi, Chief Minister of Gujarat.
Large sections of the middle class began to root for him, especially for his I-can-do attitude and his resolve to fix the ills of the nation plaguing by multiple problems, including a languishing economy. Over time, Modi became a symbol of development and the party's ability to deliver good governance.
On 26 May 2014, Modi was sworn in as the Prime Minister of India. After India's independence from the British Empire, he became the first Prime Minister.
Narendra Modi, Lal Krishna Advani and Keshubhai Patel.
During Emergency Narendra Modi co-authored strategies with friends.
Gujarat state Chief Minister Narendra Modi and Bharatiya Janata Party (BJP) General Secretary Arun Jaitley ride in a jeep during the 'Gujarat Gaurav Yatra' or Pride of Gujarat Procession, in Karamsad.
Narendra Modi with friends and family.
Modi is asking for the good of the people in remote villages, as a BJP activist.
Narendra Modi with a friend.
Narendra Modi as the country's 14th Prime Minister.
https://www.facebook.com/permalink.php?story_fbid=128377725182975&id=112808256739922&notif_id=1568727551450388&notif_t=page_post_reaction